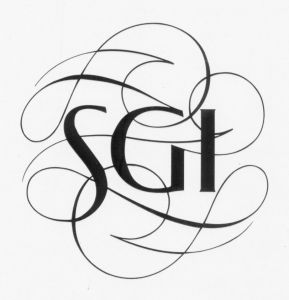 Nichiren Daishonin's Buddhism was transmitted from generation to generation in Japan for 700 years, until on November 18, 1930, the Soka Kyoiku Gakkai (Association for Value Creation) was established by the educators Tsunesaburo Makiguchi (1871-1944) and Josei Toda (1900-1958).
The Three Presidents
Tsunesaburo Makiguchi
In 1928, Tsunesaburo Makiguchi came into contact with Nichiren Buddhism, finding therein a holistic philosophy that corresponded to his own way of thinking. In 1930, together with his younger colleague Josei Toda, he founded the Soka Kyoiku Gakkai, Association for Value-creating Education (the forerunner of the Soka Gakkai). As Makiguchi gained deeper insight into Nichiren Daishonin's doctrines, the scope of the Soka Gakkai became broader, from a movement for educational reform toward an organization for creating a peaceful society through the inner revolution of the individual. In this way Makiguchi brought to life the original focus and purpose of Nichiren Daishonin and made Nichiren Buddhism accessible to people of the world today.
During World War II, the military government in Japan tried to enforce loyalty to the emperor and to its war effort by obliging the people to accept Shintoism as the state religion. Makiguchi refused to compromise with respect to the teachings of Nichiren Daishonin. For this, he was imprisoned in 1943. Despite maltreatment and interrogation, he refused to give up his Buddhist faith, and on November 18, 1944, he died in prison in Tokyo.
Josei Toda

Josei Toda , who saw Makiguchi as his mentor in life, was also jailed. He survived and was released in July 1945. Toda realized during his imprisonment that this modern era was the "period of conflict" for which the Lotus Sutra was to bring a solution. Despite his weak physical condition, he immediately went to work to rebuild the lay organization and gave it the new name "Soka Gakkai." Under pressure from the government, the membership had declined sharply. Toda further developed Makiguchi's theory and philosophy of value creation ( "Soka" ) and spread Nichiren Buddhism throughout Japan . Under his leadership the movement grew to such an extent that at the time of his death in 1958, the membership had expanded to more than 750,000 households.
Daisaku Ikeda
Josei Toda's disciple Daisaku Ikeda became the third president of the Soka Gakkai on May 3, 1960, when he was 32 ​​years old. Thanks to Ikeda's vision, on January 26, 1975, on the island of Guam, the Soka Gakkai International (SGI) was founded in response to the needs of an increasing number of Soka Gakkai members who were practising throughout the world. Daisaku Ikeda became its first president.


The SGI as a Non-governmental Organization (NGO)
Now the SGI has become a global Buddhist lay organization of approximately 12 million members in 192 countries and territories. As a non- governmental organization (NGO), an organization with special consultative status with various departments and agencies of the United Nations, the SGI plays an active role in world affairs and builds bridges through dialogue.